With the growing need for cleaning services, the market becomes more and more competitive. With the cleaning industry rapidly growing, the number of contractors experiences an increase as well, and with that increase it becomes harder and harder to find a reliable one to trust with your house. After all, finding a good cleaning service could be a great investment and spare you not only time and effort but also money.
Once you find that reliable cleaning company you have been looking for, you may stick with them and continue using their services for years. Use these tips to select the best cleaning service near you.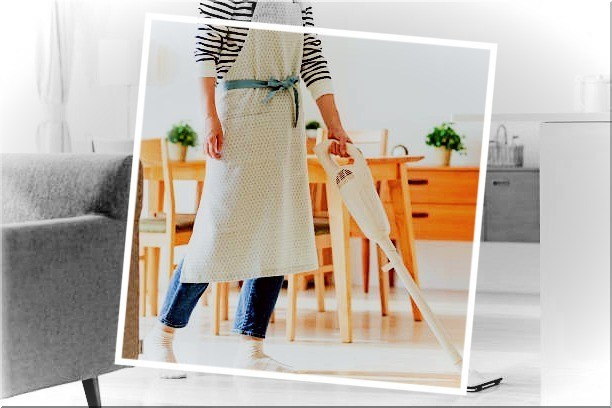 Before you settle on a cleaning company, you must take into consideration a number of things that are important for the overall performance of any service. You need to make sure that the company you decide to book is reliable and experienced in the field. You will be allowing those people in your home and trusting them with your belongings after all. Here is what you can focus on when picking a company:
Call and ask questions. A little research never hurt anybody. Feel free to call a certain company and ask them a bunch of questions. Customer service is there to answer all of them and if you are hesitant to choose between a few, the answers to those questions may help you pick. Here are the questions you can ask:
What kind of Products do they use?
It is important to pay attention to the products and chemicals that will be used on your property. Nowadays more and more companies choose the safer, eco-friendly options when it comes to cleaning solutions. However, some still use harsh chemicals or products that are likely to irritate you. Make sure they are using professional cleaning products and ones that are safe (especially if you have children or pets in the house).

Do they come equipped and what do you need to provide?
Most companies will send their cleaning teams fully equipped, however there are cleaning contractors that decided to spare a few pounds on cleaning materials and will ask you to provide them with the cleaning tools. Convenience is a key point when it comes to cleaning services so make sure you note that down.
What cleaning solutions do they have to offer?
Surely, when you are about to book a cleaning service, you already have something in mind. However, you never know what the future holds and you might as well have all the options. If the company you are booking for your regular housekeeping also offers carpet and upholstery cleaning, go for it. One day you may need it and it is good to know that you can rely on them.

Are they insured?
A reliable cleaning contractor will offer full insurance on all the services and the employees. It is important to know that your home is protected. After all, accidents happen and what an insured company, you will have nothing to worry about. There are different types of insurance a company can have but the one you should pay attention to the most is the Public Liability Insurance. It covers cases of personal injury or property damage.
Recommendations and Reviews. News travels fast so listen to word of mouth opinions on certain companies. Ask your friends or colleagues if they have experience with a certain local company. If there is someone who had a bad experience, they might not be the only one. Make sure that you ask around and gain some opinions on the ethics and quality of work. Another way to learn about the company is reading reviews. People love expressing their opinion on the internet and although it is not 100% reliable, you can gain some understanding of the overall work methodology of the company.

Make sure they have professional certifications. Before you pick the cleaning company you will be working with, ask them if they have professional certification. It is a great advantage if they have one since you may rest assured that all UK government requirements are complied with. The most common certification is the BCCA (British cleaning Certification Award) but you might as well look for a COSHH one ( Control of Substances Hazardous to Health).

Customer Service Observations. Whenever you call customer service, listen to the agent carefully. The way they speak will tell you a lot about the professionalism of the company, as well as the overall staff behaviour. If the office agent is polite and knowledgeable, the cleaners will probably be that as well. However, if they sound annoyed or do not answer your questions directly, you may want to turn to a different company.
If by any chance you have already found a cleaning company that you like but are not sure if they cover your particular area, go ahead and give them a call. Some bigger companies keep expanding and add more London areas that they cover. Whenever you are not certain, give them a call and if you are lucky your neighbourhood will be on their list.
If you struggle to find companies you are interested in, search on Google or turn to websites that will show you lists of cleaning contractors organised by postal codes.
Follow these steps and do a thorough research before making your final decision. This will spare you a lot of issues, worries and disappointments. Once you find the right company, you will know why you chose them and will be able to trust them with your property, knowing that they will do their absolute best in order to satisfy all your needs.