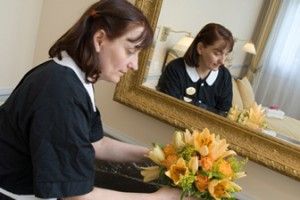 As most parents know, cleaning the house when a baby is crawling behind them is a quite challenging process. Naturally, parents need to take all sorts of precautions for the sake of the baby while they clean their property (if they ever find the time to clean, of course). Using only natural cleaning products is only one of the things parents must do to keep their child safe and still enjoy a clean property.
Nevertheless, it is not only parents who find it difficult to keep their home in the appropriate condition. People have various reasons for turning a blind eye on the condition of their property.
We at City Cleaners London come to your assistance. We are a professional cleaning company based in London and we offer affordable house cleaning services, available for booking throughout the week and also on bank holidays, too.
Take advantage of our house cleaning services. We will save you time, effort, and money and we will make your property enviably clean in no time. Choose us to perform one-off house cleanings or rely on our regular house cleaning services. We guarantee perfect results delivered in a quick and professional matter.
We provide the cleaning materials needed for the cleaning upon request
For City Cleaners London, the Customer's demands and wishes are a matter of great importance. Our cleaning experts will comply with your requirements and we will do our best to exceed all of your expectations.
Understanding that each of our clients may have different demands concerning the service that is to be performed in their property, we at City Cleaners London are able to tailor a cleaning package that meets the Customer's individual preferences. Choose our house cleaning services and enjoy the outstanding level of cleanliness in your property.
City Cleaners London is based in and covers the area of London. Each of our cleaning experts is familiar with the region and we assure you that we will come precisely on time for your appointment. Book your first cleaning session with us now and we will not disappoint you.
Our cleaning experts are ready to help everyone who is too busy to keep their home in a spic and span condition and also everyone who wants to spend their free time doing things they enjoy instead of cleaning. Book us and we will lease a new life into your home. And the best part – our services come at appealing prices.
Clean appliances and cupboards from the outside
Vacuum all carpets and mop floors
Thoroughly dust furniture
Change linen
Empty bins
That is not all – if the Customer finds us unable to suit all of their needs, we at City Cleaners London are capable of tailoring exclusive cleaning packages that meet the Customer's unique demands. The best part – we do not charge extras for it. Apart from the list of tasks our professionals will perform in the Customer's property, the Customer can also choose anything from our list of additional cleaning tasks and add it to customize their experience.
City Cleaners London value the client greatly and we are always ready to go the extra mile to make sure that you are satisfied with the results. Your satisfaction is our aim. Rely on our house cleaning services and we will make your property shine.
Available for booking throughout the week
Customizable house cleaning services
Experienced and diligent technicians
Friendly customer support team
Making your home shine
Of course, you can greatly contribute to the environment you live in by cleaning by yourself, too; not just wait for us to come and clean up. Follow our house cleaning tips and you will achieve a spotless property.
Do not go wild when choosing cleaning products. Using a specific cleaning product for every surface in your home will just drastically reduce your savings, it is also inefficient, say professional cleaners. Opt to use universal cleaning products instead.
Hourly Based Services
Deep Cleaning
from

£

18/h

One Off Cleaning
from

£

13/h

Domestic Cleaning
from

£

12/h
Always opt to make cleaning products yourself. Market-bought cleaning products don't just smell like a hospital – most of them are infused with a cocktail of toxic chemicals which can seriously damage your health if being inhaled for a prolonged period of time.
When spare time is not of your advantage – change your priorities. Your guests are unlikely to pay attention to the dusty top of your refrigerator, but they will undoubtedly notice the dirty socks in the middle of your living room. When you do not have enough time to clean – at least declutter your home – thus you will make it look a lot cleaner than it actually is.
FAQ
Can I rely on your services regularly?
Yes. Our cleaning company can be booked for one-off as well as regular cleaning services.
Are your services limited in time?
Yes. You can book our one-off house cleaning services for a minimum of three hours; our regular house cleaning services can be booked for at least two hours.
How do I book?
You can book our services by contacting our customer support team by email of phone.