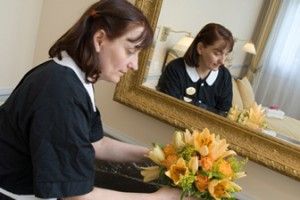 We are a professional cleaning company based in London and we offer affordable house cleaning services, available for booking throughout the week and also on bank holidays, too.
As most parents know, cleaning the house when a baby is crawling behind them is a quite challenging process. Naturally, parents need to take all sorts of precautions for the sake of the baby while they clean their property (if they ever find the time to clean, of course). Using only natural cleaning products is only one of the things parents must do to keep their child safe and still enjoy a clean property.
Nevertheless, it is not only parents who find it difficult to keep their home in the appropriate condition. People have various reasons for turning a blind eye on the condition of their property.
What do we offer:
We at City Cleaners London come to your assistance. Our cleaning experts are ready to help everyone who is too busy to keep their home in a spic and span condition and also everyone who wants to spend their free time doing things they enjoy instead of cleaning.
The house cleaning service of our company includes:
Dust ledges and door frames
Wipe all cabinets, cupboards and closets (inside and out)
Clean kitchen appliances such as oven, microwave, dishwasher and refrigerator
Wash cutlery
Mop bare floors and vacuum carpets and area rugs
Sanitise and disinfect bathrooms and toilets
Wash walls and ceilings
Wash mirrors, windows and other glass surfaces
Dust all surfaces and pieces of furniture
Remove mould, limescale, hard water stains, greasy stains
Change linen and make beds
Empty bins
Dust picture frames
Why you should choose us:
City Cleaners London is based in and covers the area of London. Each of our cleaning experts is familiar with the region and we assure you that we will come precisely on time for your appointment.
For us, the Customer's demands and wishes are a matter of great importance. Our cleaning experts will comply with your requirements and we will do our best to exceed all of your expectations.
Understanding that each of our clients may have different demands concerning the service that is to be performed in their property, we at City Cleaners London are able to tailor a cleaning package that meets the Customer's individual preferences.
If the Customer finds us unable to suit all of their needs, we at City Cleaners London are capable of tailoring exclusive cleaning packages that meet the Customer's unique demands. The best part – we do not charge extras for it. Apart from the list of tasks our professionals will perform in the Customer's property, the Customer can also choose anything from our list of additional cleaning tasks and add it to customize their experience.
Hourly Based Services
Deep Cleaning
from

£

18/h

One Off Cleaning
from

£

16/h

Domestic Cleaning
from

£

14/h
We value the client greatly and we are always ready to go the extra mile to make sure that you are satisfied with the results. Your satisfaction is our aim. Rely on our house cleaning services and we will make your property shine.
Available for booking throughout the week
Customizable house cleaning services
Experienced and diligent technicians
Friendly customer support team
Making your home shine
FAQ
Q: Can I rely on your services regularly?
A: Yes. Our cleaning company can be booked for one-off as well as regular cleaning services.
Q: Are your services limited in time?
A: Yes. You can book our one-off house cleaning services for a minimum of three hours; our regular house cleaning services can be booked for at least two hours.
Q: How do I book?
A: You can book our services by contacting our customer support team by email of phone.
Q: What areas of London do you cover?
A: To our customers' convenience and peace of mind, our company covers all the areas in London. You can book us from anywhere in the British capital and we will gladly come to your rescue.
Q: Can I change the appointment date?
A: As life happens, changes can happen, too. All we ask you for in order to change your appointment date it to notify us in advance (at least one day before the arranged time) so that we can both work on another cleaning schedule.
Q: What happens if I am not satisfied with the service?
A: If any of our customers is not fully satisfied with the outcome of our work, we would be more than happy to return to the place and re-do the cleaning till there are absolutely no remarks or complaints. Our customers' satisfaction is our first priority!
Q: What equipment do you use?
A: Our company invested in professional-grade cleaning equipment and supplies that are composed of environmentally friendly, green-classified products. Our customers can rest assured that all of the products are high in quality. What is even more, it is absolutely safe to use them around small children and domestic pets.
Q: Can I add an extra service to the house cleaning?
A: If you are paying for a house cleaning service, we do believe it is important that you are able to tailor it to your own liking. If your house cleaning service does not offer something, like doing the laundry or ironing, you should feel free to contact us so that we can put an extra service onto the cleaning for a small fee.
Q: What is the average cost for house cleaning?
A: As a professional cleaning company, we work with every customer to create a tailored cleaning plan based on the frequency of visits, specific requests and budget. All these factors are key when it comes to estimating the price of the service. If you contact us, we will be able to provide you with a more accurate price estimation or, you can check our Price Page.
Q: Are your cleaners professionally trained?
A: We take great pride in our employees. For the peace of mind of our customers, each and every one of our housekeepers undergones extensive courses of training that helps develop their skills in the house cleaning service.
Q: What are your working hours?
A: Our house cleaning service is at your disposal every day from 07:00 AM till 08:00 PM.
Q: Can I have the same cleaner for the regular cleaning service every time?
A: For us, sending the same cleaner every time is of great importance and we are always doing everything within our power to send the same cleaner for the regular cleaning. Of course, if it is not possible for one reason or another, we can send a replacement housekeeper in order to fit into your schedule. We assure you that all of the cleaners who work at our company are fully trained.
Q: What is not included in the house cleaning service?
A: The house cleaning services of our company are specially designed to help keep your place clean, tidy and fresh. It is the reason why we customise our cleaning to fit your home's needs and your budget. Despite the thoroughness of our house cleaning, there are areas we do not clean. For example, we do not do the laundry or the ironing. To add extra services to your house cleaning service, please make sure to let us know in advance.
Q: How do I pay for the service?
A: Our customers may pay in cash, by credit card or via bank transfer. Most customers find it convenient to simply pay the housekeepers in cash by the time the cleaning is complete.