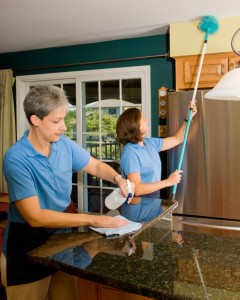 City Cleaners London offers guaranteed end of tenancy cleaning services on the territory of London. Do not hesitate to book a cleaner now. End of tenancy cleaning services have become quite popular in recent years and more and more people decide to take advantage of them in order to save money & time. Our company offers one of the most affordable end of tenancy cleaning services in London, but don't be misled by the low price – we guarantee that despite the affordability of our service, it is one of the most efficient and reliable in London. We've been in this business for many years, so we have the necessary experience to quickly and professionally clean any property and prepare it for the inspection of the most demanding landlords and letting agents.
End of Tenancy Cleaning
Studio flat
from £94

£79

One Bedroom Property
from £133

£113

Two Bedroom Property
from £154

£145

Three Bedroom Property
from £177

£167
The quality of our end of tenancy cleaning service is guaranteed by a team of trained, experienced and certified cleaning experts. Each one of our employees has completed a series of training courses that familiarized them with the latest and most efficient cleaning methods, equipment and products. This means that each one of our workers knows how to do his job in the most professional and efficient way.
Thanks to our end of tenancy cleaning service, you can get your security deposit back from your landlord without having to spend a single minute scrubbing or washing. Just give us a call, tell us when we should visit and let our workers take care of all the work. They'll clean your place from top to bottom and they'll double-check every out of reach area and hidden space in order to make sure that everything has been cleaned properly. Don't forget that one of the most unique things about our end of tenancy cleaning service is the 48-hour guarantee it comes with. This guarantee entitles you to a free re-clean in case you are not satisfied with the results achieved by the initial cleaning process.
Our dedicated end of tenancy cleaning team is available seven days a week, and thanks to their flexible work hours, they can visit you at a time that suits your schedule. Usually, end of tenancy cleaning lasts for at least 4-5 hours, but depending on the size and condition of your home, we may need more or less time to finish the job.
If you are still unsure whether we are the right choice for you, we advise you to take a look at the user reviews posted on our website. We have satisfied the cleaning needs of all our customers, and we are confident that we have what it takes to satisfy your cleaning needs as well. Contact our support staff if you need more information about our company or our end of tenancy cleaning service.