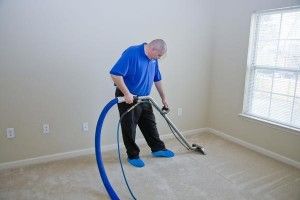 CityCleaners London is experienced provider of carpet cleaning services and solutions in Greater London and London. Call us today for a quote. Our company is one of the best choices when it comes to carpet cleaning, but don't forget that our workers are capable of cleaning more than just your carpets – they can also restore the good condition of rugs, mattresses, blinds, curtains and upholstered furniture, so don't hesitate to give us a call if you want to take advantage of the most complete carpet cleaning service in London.

Carpet & Sofa Cleaning
Hallway/ landing carpet
£10

£9

Bedroom carpet
£20

£18

Living/ dining room carpet
£25

£23

Two seat sofa
£29

£27

Armchair
£18

£16
We've been in the cleaning business for over 5 years and our carpet cleaning service has proven its reliability and efficiency numerous times. It is very reliable and efficient, and the proof for that is the fact that we've satisfied the cleaning needs of thousands of people. We use the most advanced carpet cleaning methods, so you can rest assured that we'll clean your carpets according the highest standards. Keep in mind that our service is unique due to several other reasons:
It is carried out by a team of experienced, trained and certified cleaning specialists
We provide our workers with the cleaning equipment and tools they need to do their job and we won't charge you extra for the materials used
Our carpet cleaning service is fully guaranteed and you'll be compensated if we are not able to fully get rid of the stains and dirt
We offer same-day cleaning
We offer additional services such as deodorizing, grooming and applying the Scotchgard protection solution which prevents staining
One of the cleaning techniques that we use the most often is steam cleaning. This method is also known as hot-water extraction and currently it is one of the best ways to clean most types of carpets due to the fact that it is incredibly efficient, quick and affordable. Steam cleaning is a great way to get rid of tough stains, because the combination of under-pressure hot steam and strong cleaning chemicals has a 99% success rate when it comes to dissolving and removing stains. Keep in mind that cleaning chemicals our workers use are very powerful, but they are also environmentally-friendly, biodegradable and anti-allergic. This means that you don't have to worry for negative side effects such as environmental pollution, allergic reactions or toxic residue.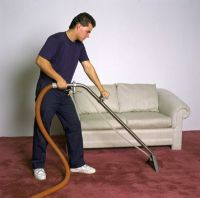 We advise you to use our carpet cleaning services at least twice a year, because this way you'll be able to enjoy the long-term benefits of our cleaning sessions for longer. Our experience shows that carpets which are professionally cleaned at least twice a year enjoy a longer lifespan and preserve their excellent condition for longer. In short, paying a small fee for our carpet cleaning service will save you a lot of money, because you won't have to spend money on new carpets for at least a couple of years .
Keep in mind that we are capable of cleaning carpets of all types and sizes, so don't hesitate to contact us if you are troubled by heavily stained carpets that you can't clean on your own. We have the skills, experience and equipment required to complete the carpet cleaning job in a way that will fully satisfy your cleaning needs.